Did you forget to mention your ACCOMPLISHMENTS?
Did you know that the biggest omission of job applicants when writing their resume is to mention thention their accomplishments?  Many people seeking employment quickly list their job duties and completely overlook talking about the work they have done and accomplished. Often,  I see resumes with bullet points saying:
over and over and over again.  "If you don't outline what your action and then your results were with a particular employer, all I know, as the hiring manager, is that you say you can do the job duties. What makes you stand out as a possible new employee is what you can do for me as the employer," said human resource consultant Nadine Cummins SPHR of Phoenix-based HR Compass, LLC. "What have you done that can have value to our organization?"
People often struggle with how to highlight their contributions to an organization or "promote themselves."  A professional resume writer can help the individual show the value they may bring to their new employer. Other issues with resumes include spelling, grammar, punctuation, formatting and language usage, which may reflect the lack of attention to detail and carelessness.  These glaring errors can quickly promote YOUR resume to the circular file.
Hiring managers and/or Human Resources typically average between 10 – 30 seconds per resume (after being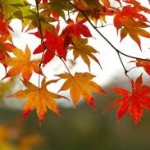 screened by the computer) so it is important that the applicant communicate effectively in the written word, so that their resume ends up on the top of the interview pile.
Here's to your soaring and securing that interview and a glorious fall!