Two Things You Must Include on Your Resume
To be truly successful in your job search, you must make sure that you include two essential items needed on your resume (there are more and I'll write about them next week). The competition is fierce in the job market and ignoring a few simple rules may result in your resume experiencing the dreaded control – x or delete.
Contact Information
All too often contact information is missing or left off of a resume. Take a moment now to make sure that underneath your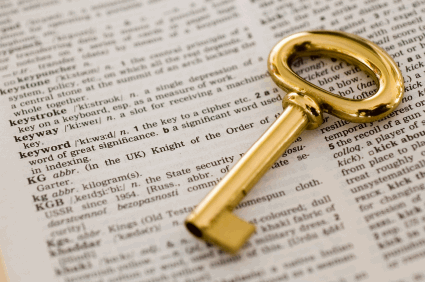 name is your mailing address, email address and phone number.  Don't get cutesy with your email address. Sirchugsalot@emaildomain conveys a personality that may not be putting your best foot forward, so set up another account that doesn't label you and is professional.
Keywords are Key
Pull out the job description that interests you and highlight the key words. Insert them in your resume in the objective or goal section – right up front!  Having the right keywords is especially important for online applications, because they are frequently screened by computer programs looking for the right words. Do a little research and look at the employer's mission statement and history to rephrase your experience to fit not only their perceived or published needs, but perhaps another job unlisted.
By paying attention to these little details, your resume is more likely to SOAR to the top  and not get passed over without a second look.