Whether you are applying for an internal or external job, it's never good to assume that you are a 'shoe-in.'  As with any interview,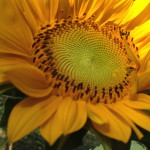 be sure to prepare and take nothing for granted.  Review your resume and think about what you bring to the job, brushing up on the specifics of your achievements.  Do your homework and think of some questions to ask regarding the position, its challenges and the performance expectations of the manager.
Harvard Business Review had an interesting article posted by Amy Gallo called "How to Ace and Internal Interview" that you may find helpful to read.  It has some wonderful principles to remember (Do's and Don'ts) and you may want to think about them before your next interview.
Hope you are having a productive, wonderful summer.  Here's to soaring!