About Your Consultant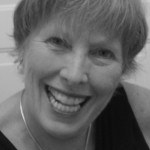 A Consultant Who Believes in Possibilities
Expect the unexpected when working with Nancy Gaither or attending a session that she is leading. Whether she is teaching a course on team-building, leading you through an exercise on "thinking out of the box" (creativity), helping you to explore ways to jump start a career or examining new opportunities, Nancy will help you to unleash your potential and explore the possibilities before you. Her unique, energetic, communication style gives you pause for thought, provides you with actionable ideas and suggestions that will be compelling and memorable for years to come.
Nancy is a professional with a deep background of organizational and business development experience focusing on leadership, strategic planning and motivation. Her journey has included stopovers at Apple Computer, Booz Allen Hamilton and UnitedHealthcare, where she has led and transformed teams of over 200 people. She is has actively coached and consulted with executives on change initiatives, culture alignment, talent management, succession planning, people development and conflict resolution.
Nancy is a sought after resource within her community and throughout the United States. Whether she is working with people on how to strengthen or build their team, manage their talent, looking for ways to help you perform at your personal best OR reviewing the written word, Nancy takes the wealth of her experience and applies it to your problem. She has created and taught workshops in leadership, accountability, communication skills, generational differences and strategic planning. Her current session, which could be delivered as a webinar is called: "Finding YOUR Passion and Purpose." Nancy is an accomplished emcee, often entertaining audiences with her unique perspectives on life and has been found on stage at the Mormon Temple Visitors Center in Kensington, Maryland, at the Maryland State House, Annapolis, Maryland or at learning and development conferences.
New to Nancy's adventures is her presentation called "Assateague: A Little Slice of Heaven." If you have a group that would like a fun, entertaining and educational presentation about Assateague Island, through the photo lens and experiences of Nancy, at one of your meetings, contact her today.
Whatever the venue, it's a sure bet that Nancy will communicate in a way that inspires you OR an audience to take immediate action or have fun!
Nancy is a graduate of the University of Maryland, College Park and holds Bachelor of Science and Master of Arts degrees.
Contact Nancy today (usoar2@gmail.com), to see how she can help propel you or your organization forward, ultimately soaring to new heights.