Too much time has passed since my last post.  It doesn't mean that I haven't thought about those of you who are looking for new jobs or exploring new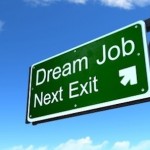 opportunities. It just means that I've had a lot going on and didn't find time to write. (I know – shame on me). Well, I did have a major life change and move, so perhaps, you will forgive me? Let me explain. In a nutshell, I moved to my dream home very close to the ocean.  Yes, dreams do come true if you have faith and hold fast to your goals. (Of course, great stock options also help.)
Moving to the beach came about very quickly. I happened to be chatting with my brother in May and commented, "when I retire, I think I want to move to the beach."  To which he replied, "why don't you do it now?"  Well, that was a thought and I began to muse with others about this as an option. I chatted with my manager and she had no problem with me telecommuting. Yeah! I talked with my financial guy and he felt that it was a very good move for multiple reasons. Double Yeah!! I shared with my family my thoughts and, while we knew I would no longer be a stones throw from them (a.k.a. I could get a call and meet them within 30 minutes), I would be in an ideal location for summer "stop-overs" and more. (Some of the locals say that my first few summers will be very interesting with many "fly-by's" and "stop-overs." LOL! I hope so!!!)  So, it seemed moving was a good option and within three months I found an adorable house 5 miles from the ocean with everything I could possibly hope for: garage, fireplace, one level (no stairs), year round access to pool for exercising and screened-in porch. And, it's two hours from the "fam," so it's close enough and, yet, not too far! (Do I sound like Goldilocks?) So, here I am- living the dream. But, enough about my dream.  What about yours?
Sometime, in the near future, take time to begin planning your dream career. Reflect and answer the following questions and see what themes you uncover:
1. My co-workers and friends always say that I'm great at _______________, because ___________________.
2. I've always wondered what it would be like to do __________________. It's interesting to me because __________.
3. If I had a free Saturday that had to be spent "working" on something, I'd choose _________________, because __________.
4. If I could choose a person or friend to trade jobs with, I'd choose ___________________, because ____________.
5.  When I retire, I want to be known for ________________, because _____________________.
After you've answered these questions, take a moment to look at your answers. Do you see any common themes?  You may find very obvious patterns – for example, everything on your list has to do with mechanics or cooking.  Maybe it's writing or removing clutter. Maybe you like helping others or working outside,using your hands. (The other day my brother and I volunteered with the Cal Ripken Sr. Foundation. When it came to choosing what we wanted to do, he opted for outside and gardening; I chose packing duffle bags and delivering the equipment. I had no desire to paint or do what he was doing.  Interesting, don't you think? Even a simple exercise such as this brought to the forefront of what we liked to do).  While you may not have the answers pointing to one single career path, by knowing what you value, what you enjoy, and what you want to be known for is a great way to start focusing on what you want to do next so you can follow your dream!  Keep the faith and here's to SOARing!
It's becoming a lost art, I discovered recently. Cursive is going by the wayside. I discovered on the fourth of July that they are not teaching handwriting in elementary schools anymore. Rather, they are focusing on typing skills. I was stunned when I heard this, 'cause I love to write (although my cramped old hand pushes back at me at times) and I love to get hand written notes. So, another skill bites the dust.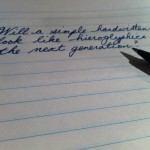 It made me wonder, however, if it would impact the thank-you note, particularly after a job interview. Typically, I encourage everyone that I work with to write a thank-you note after an interview. I have suggested that a personal, hand written note would make them stand out as a candidate. Why?  Because we are in-undated with emails at work and an email thank-you note can get lost in the inbox.  Perhaps, over time, I'll need to change my thinking.
The thank-you note is, however, a terrific opportunity for you to address any points that you may have missed during the interview and gives you a chance to highlight any relevant achievements, experiences or, other important qualifications you didn't get to mention in the meeting or even clarify something you would like the interviewer to remember. So, before throwing it totally to the wayside, give it some consideration.
Bottom line, take time to show your appreciation for the interview whether it's a beautifully "scribed" note or an email.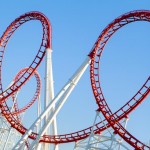 Searching for the ultimate job can be a bit like a roller coaster ride, full of peaks and valleys.  To fully prepare for the thrill, it takes a little "down time" (the valleys) to make sure that you are "at the ready."  You've probably heard that June and July are often slower times for finding a job (many recruiters are "chill in'"), yet there are a few things that you can do to be ready for when recruiters get back on the treadmill again in mid to late August.
-       Review your resume and cover letter, making sure that they are free of typo's and grammatical errors
-       Do your research. Target some of the companies that you would like to work for and learn about them (e.g., what's the key product; how would you describe their culture)
-       Get involved in LinkedIn and begin networking with others in your field
-       Clean up your social media profile.  Make sure your photos are appropriate and portray you as a responsible citizen. If you aren't too sure of how you'd come across to an HR professional, the make sure that your settings are private
-       Stay positive. Having a good attitude leaves a good impression (in your cover letter; your social media, etc.)
It can be difficult to stay upbeat if you've been searching for months, but studies show that staying positive ensures a better chance of getting a job. Think of it as riding on the roller coaster and be prepared to S.O.A.R. after a few curves, loops and major hills to climb!
Last week I posted some tips or trends to help you with your job hunt and mentioned that you want to be cautious about what you post to social media.  In other words, don't share the "partying hard" photos or the rants with many expletives in them. Your potential boss just won't see the humor in it and will make a judgement on your judgement.
Today on a website for a local news station there was an article called "Software finds Facebook gaffes before potential boss does."  I highly recommend you read it and, perhaps, leverage it to "scrub" your social media.  You know the old saying "an ounce of prevention . . ."
Here's to S.O.A.R.ing in your new job!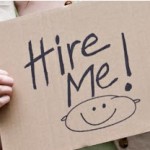 Your electronic résumé is about to become more important than ever. Online applications have almost completely replaced paper applications. This is all the more reason for you to ensure that your resume is accurate, error free and tailored to the job description.
Expect that your potential employer will be screened through social media, video interviews and electronic reference systems.  Employers are now routinely running Web searches on candidates, looking at their social media accounts as well as their professional affiliations. Be sure that your LinkedIn profile is up-to-date and take care about what you are posting to your accounts, evaluating them from a professional perspective to make sure that your content is appropriate.  Think about practicing for a "video interview" as well as an in-person interview so that you are prepared.
Don't totally throw out the "old ways."  While "technology is kind," it is still feasible to target where you would like to work, dress in your finest business attire, print out your résumé and go door to door to possible employers. You never know, their receptionist may take pity on you and hand deliver your résumé to the hiring manager.  So, if you are un-employed or have some bandwidth, by all means pound the pavement and let yourself be known.  Who knows, you may be successful in thwarting the online application trend.
Here's to S.O.A.R.ing!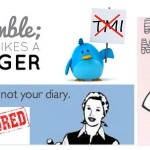 Job hunting today is much different from the last time I was out in the market. Many employers are using social networking sites to "see if their potential candidate is well-rounded," while others are finding "reasons not to hire someone."  So, as they used to say in a very popular show from the 80's, "let's be careful out there."  (Can any of you name that show?  Bonus points if you can name the actor).
According to an article I recently read in Forbes by Jacquelyn Smith, sites like Facebook, LinkedIn, Google+, and Facebook can give not only your friends, but future employers a glimpse of who you are far beyond the borders of a resume, cover letter, or interview. "About half of the employers interviewed said they didn't offer a job candidate the position because of provocative or inappropriate photos and information posted on his or her profile; while 45% said they chose not to hire someone because of evidence of drinking and/or drug use on his or her social profiles. Other reasons they decided not to offer the job: the candidate's profile displayed poor communication skills, he or she bad mouthed previous employers, made discriminatory comments related to race, gender, or religion, or lied about qualifications."
Next time you are tempted to post your inner most thoughts of frustration or perhaps share that photo that doesn't present you in a positive light, exercise caution.  Be sure that any profiles you are posting are free of typos, errors and the information makes sense. You may want to use this handy checklist to clean up your online image:
Evaluate your Privacy Settings – who can view your personal information
"Edit" Your Photos – take out the ones that are questionable.
Self Censor – Steer clear of inappropriate language, or language that can be construed as racist, sexist, offensive, or even culturally insensitive
Reevaluate Your "Groups" – back away from any group that could be taken as offensive.
If you really want a job, take the time to reflect on "what people would say about you" when checking out your site.  Perhaps, instead of spending more time "social media'ing,"  use that time to plan your job search and make those contacts.
Next posting I'll share some tips on using social media to help land a job.
2014!  Another new year has arrived and I've been thinking about what I want to do this year.  As a matter of fact, as I wrote this, I was

on hold waiting for help from my vacation planner, listening to some steel drum music. SWEET!!! The music made me think of warm sand, sounds of the surf and summer fun. It was quite a nice place for my mind to be, given that the weather forecasters were calling for a "major winter event".  (That came to fruition, btw, and a little white stuff is always fun for a few days)!
A vacation can't happen unless you have money, which requires a job or work. If you are in a job search, now is the time to focus and seize the day to make things happen. "Decades of research on achievement would suggest that "successful people reach their goals not simply because of who they are, but more often because of what they do."
I've written previously about setting specific goals, so I encourage you to go back and check out those ideas. Today, I found an article on "Nine Things Successful People Do Differently" by Heidi Grant Halvorson and the last suggestion I felt would be very helpful for all of us, even if you aren't in a job search.
"Focus on what you will do, not what you won't do. Do you want to successfully lose weight, quit smoking, or put a lid on your bad temper? Then plan how you will replace bad habits with good ones, rather than focusing only on the bad habits themselves. Research on thought suppression (e.g., "Don't think about white bears!") has shown that trying to avoid a thought makes it even more active in your mind. The same holds true when it comes to behavior — by trying not to engage in a bad habit, our habits get strengthened rather than broken.
If you want to change your ways, ask yourself, "What will I do instead?" For example, if you are trying to gain control of your temper and stop flying off the handle, you might make a plan like "If I am starting to feel angry, then I will take three deep breaths to calm down." By using deep breathing as a replacement for giving in to your anger, your bad habit will get worn away over time until it disappears completely."
It's time to focus on the top things you will do to find that perfect job versus thinking "I don't have a job".  Do:
Check out a job site daily and apply for positions that interest you (Don't forget to tailor your resume to meet the job specifications)
Set up meetings with friends, previous co-workers and acquaintances, asking them to review your resume and provide you with suggestions, ultimately asking them to take a resume and share with others
Build a LinkedIn profile and explore opportunities on this website
Do what you love to do and the money will follow (Great name for a book, eh?  Oh, wait, it is a book). Happy New Year!!!
Have you noticed lately that people are posting things they are grateful for and thankful for on Facebook? It all began happening way before Thanksgiving! I have enjoyed seeing people looking at their lives with a positive twist and appreciation. Often, we get caught up in the "sorrow-monger" approach – you know, "you can't believe what happened to me today?" or "Did I tell you about the latest catastrophe? I hit a deer, the tire blew and I broke a fingernail!"  "I need a job. I can't find a job. No one wants to work with me!"  Throughout my years as a career coach and professional resume writer, I have discovered that those embracing a positive attitude throughout their career campaign will realize success far more quickly then the Negative Ned or Nellie!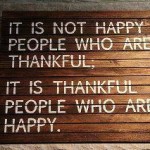 Thinking about taking a positive approach and being thankful for the opportunity to look for a new job might help you in seeing things differently. Instead of doing the same thing day after day, such as reading the job postings, posting your resume and waiting for someone to contact you, try something new.  Explore a new industry or a new location to find the position you desire. Print out new resumes and ask "different" people to review it for you and, if they would, keep the resume and perhaps give it to someone else (network, network, network).  Take a course and polish up on a skill that may help you in a new job (e.g., Time Management Tips with Outlook; How to Create a Killer Presentation; Excel for the Not-So-Dumb").
Job seekers must be keenly aware of how attitude affects everyone, including you. Take a few moments to reflect on your own attitude – regarding work, salary, career history, and your ideal future job. Think about your expectations and align your goals appropriately. By making a commitment to demonstrating a positive attitude throughout your career campaign, you are going to make the process less painful (perhaps enjoyable) and, ultimately, will generate successful results.
Happy Thanksgiving to you and yours!  I'm so thankful for the opportunity to share my ideas with you!
"Our beliefs about what we are and what we can be precisely determine what we can be." – Anthony Robbins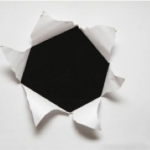 So, you've spent countless hours writing, polishing, re-writing and blasted out your résumé to dozens of companies.  Then, you wait and wait and wait and wait, and never hear a peep from anyone.
Often, this is because human resources people and hiring managers receive tons of résumé s for any given job opportunity and they end up missing, skipping or tossing a lot of them. There are a few things that you can do to help ensure your résumé is seen.
1.  Use some of the same words and phrases that appear in the job posting in your résumé.  The computer will recognize them and move your résumé forward, because you are a "match!"   Don't get lazy, however, and cut and paste the job posting into your résumé or cover letter.  If the computer doesn't catch it, someone will and it could hurt your chances of moving forward with an interview.
2.  The best way to get your résumé seen is by networking into the company.  Try to find out who the hiring manager is and see if someone will hand that person your résumé.  Many companies share the company's hiring process on the internet. Thorough research can help you properly prepare to avoid the black hole. Check out LinkedIn.
3.   Have someone proofread your résumé.  Sometimes it can be something as small as a typo that may turn off an employer and land you smack dab in a black hole.
4.   Keep it simple!  Avoid graphics and logos and other things that may "clog" how an applicant tracking system reads your résumé.
Try one or two of these simple steps and see if you begin to experience S.O.A.R.ing in your job search.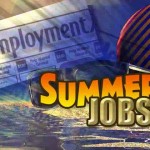 It's hot. Last week we saw temperatures soar way above 100. Whew!  Who can do anything in this heat? Add to that the heat index and you may feel like whiling the hours away at the pool. While that is relaxing (and tempting), you may want to consider a few career boosting summer activities.
Give back and learn a skill.  Volunteering is an excellent way to build your skills and also get in touch with people inside and outside of your industry. It's a wonderful way to get in front of people (leaders) who have similar values. Help out at your local food bank or welcome back individuals who have served in the armed forces. Google volunteering and you are well on your way
Learn to golf. While this isn't my cup of tea (get it?), golf is the number 1 networking sport and it is an excellent way to get you in at places where you never expected.
Invest in a course to brush up on skills like public speaking, Web design or another topic you may be interested in.  You never know who is sitting next to you … a new graduate, a manager or a vice president?
While you are basking in the heat, think about this:  At 211 degrees, water is hot.  At 212 degrees, it boils.  That one extra degree can make a difference.  Take 3 minutes right now to watch this inspiring video, 212: The Extra Degree.
And, turn it up one more notch this summer in searching for your ideal career. Here's to S.O.A.R.ing!!