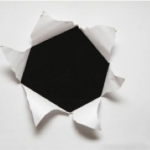 So, you've spent countless hours writing, polishing, re-writing and blasted out your résumé to dozens of companies.  Then, you wait and wait and wait and wait, and never hear a peep from anyone.
Often, this is because human resources people and hiring managers receive tons of résumé s for any given job opportunity and they end up missing, skipping or tossing a lot of them. There are a few things that you can do to help ensure your résumé is seen.
1.  Use some of the same words and phrases that appear in the job posting in your résumé.  The computer will recognize them and move your résumé forward, because you are a "match!"   Don't get lazy, however, and cut and paste the job posting into your résumé or cover letter.  If the computer doesn't catch it, someone will and it could hurt your chances of moving forward with an interview.
2.  The best way to get your résumé seen is by networking into the company.  Try to find out who the hiring manager is and see if someone will hand that person your résumé.  Many companies share the company's hiring process on the internet. Thorough research can help you properly prepare to avoid the black hole. Check out LinkedIn.
3.   Have someone proofread your résumé.  Sometimes it can be something as small as a typo that may turn off an employer and land you smack dab in a black hole.
4.   Keep it simple!  Avoid graphics and logos and other things that may "clog" how an applicant tracking system reads your résumé.
Try one or two of these simple steps and see if you begin to experience S.O.A.R.ing in your job search.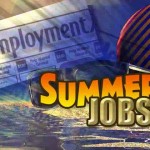 It's hot. Last week we saw temperatures soar way above 100. Whew!  Who can do anything in this heat? Add to that the heat index and you may feel like whiling the hours away at the pool. While that is relaxing (and tempting), you may want to consider a few career boosting summer activities.
Give back and learn a skill.  Volunteering is an excellent way to build your skills and also get in touch with people inside and outside of your industry. It's a wonderful way to get in front of people (leaders) who have similar values. Help out at your local food bank or welcome back individuals who have served in the armed forces. Google volunteering and you are well on your way
Learn to golf. While this isn't my cup of tea (get it?), golf is the number 1 networking sport and it is an excellent way to get you in at places where you never expected.
Invest in a course to brush up on skills like public speaking, Web design or another topic you may be interested in.  You never know who is sitting next to you … a new graduate, a manager or a vice president?
While you are basking in the heat, think about this:  At 211 degrees, water is hot.  At 212 degrees, it boils.  That one extra degree can make a difference.  Take 3 minutes right now to watch this inspiring video, 212: The Extra Degree.
And, turn it up one more notch this summer in searching for your ideal career. Here's to S.O.A.R.ing!!
Whether you are applying for an internal or external job, it's never good to assume that you are a 'shoe-in.'  As with any interview,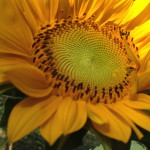 be sure to prepare and take nothing for granted.  Review your resume and think about what you bring to the job, brushing up on the specifics of your achievements.  Do your homework and think of some questions to ask regarding the position, its challenges and the performance expectations of the manager.
Harvard Business Review had an interesting article posted by Amy Gallo called "How to Ace and Internal Interview" that you may find helpful to read.  It has some wonderful principles to remember (Do's and Don'ts) and you may want to think about them before your next interview.
Hope you are having a productive, wonderful summer.  Here's to soaring!
It happens and it's frustrating. I've said it before, like thousands of other people, and I'll say it again. Conducting a job search is a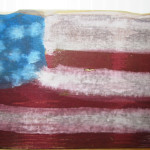 full time job and requires tenacity, patience and determination. I subscribe to a lot of groups on LinkedIn as a way to keep fresh in my line of work, plus I like to learn. I just ran across this presentation today and thought you would enjoy.  To quote a few of the people who also viewed it: "it's timely, cute, pertinent with cute, retro visuals."  You may want to take five minutes to view "Congratulations Graduate! 11 Reasons Why I Would Never Hire You!"
Happy Birthday, America!!!
Have you ever received a generic rejection letter leading you to feeling rejected and dejected? After spending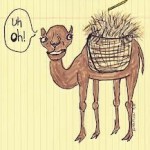 anywhere from 15 minutes to an hour (or more) applying for a job, continuously completing and submitting job applications day after day, a rejection letter can be the straw that ALMOST breaks the camel's back!  Don't despair, however, rather take a different tact and think about an alternative way to get your name out in the market.
Volunteering is a great tactic in finding a job and it is time well spent. Not only is volunteering a positive experience, but it will allow you to connect with other individuals volunteering their time to the same cause. These individuals can recommend your work and become important contacts for you in your job search. Like networking, volunteering may open doors for you that you may lead you to key individuals or job opportunities in your area that you wouldn't be able to find online or in a newspaper.  Volunteering can also help increase your skills, keeping them sharp versus letting them stagnate. You may want to check out Volunteermatch, an American nonprofit organization, best known for its web services, that aims to strengthen communities by making it easier for people to find good causes.  Don't sit idly at home waiting for something to happen.  Make it happen.
Here's to S.O.A.R.ing!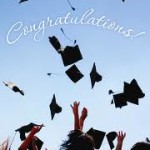 It's that time of year when your calendar becomes booked and there is so much to do that it may seem there is absolutely NO time to focus on searching for a job. Am I right?  Well, don't forget that as you 'party,' you can also network.  After exchanging the pleasantries and catching up on what has been happening, take a moment to share that you are exploring job opportunities.
Create a 30-second "elevator pitch" – a statement of what you are looking for and the professional value you bring to any organization. The elevator speech is the information that you can deliver in the time it takes to complete a hypothetical elevator ride. Think about the critical assets you want to communicate about yourself and develop three concise statements to describe how these traits would make you an asset at any company.
Have a great time at your events and to all of the graduates, congratulations on achieving a major milestone in your life!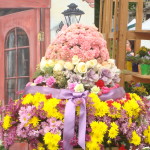 Happy May Day!  Do any of you remember dancing around a May Pole on this very special day?  Perhaps schools don't do this any longer, but it is definitely a first grade memory for me!  Of course, why I was dancing around the pole escapes me right now. You can be sure, however, that I did it with great joy and abandon.  😀
Now that spring is in full swing, it's fun to reflect on the joyful activities that May brings such as flower shows and festivals (this weekend is the annual Flower Mart in Baltimore), baseball (Go, O's!) and, of course, premiere horse racing events (Maryland, where I am located, has the Preakness). The annual Kentucky Derby is right around the corner and I received this wonderful article in my "in-box" this a.m., written by Amanda Augustine, and had to share it with you. I loved how she drew a correlation between the derby and a job search!  Are your career blinders on or off?  Here's to soaring!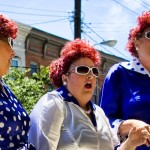 I just spent the weekend at a regional singing competition surrounded by people who are doing what they love and loving what they are doing. Admittedly, it was a hobby, yet  individuals who are successful at this hobby need to devote hour after hour perfecting their performance through hard work and dedication.  And, they LOVE doing so, often reaping the reward of friendships, singing and giving the gift of music!!! So, I began to think (which is always, always dangerous).  🙄
Wouldn't it be wonderful it your day-to-day work experience was as fun as a hobby?  Perhaps we all can't sing for a living, therefore, the hobby route, but we can certainly find other things that we are passionate about to make life just a little fuller. My belief is that if you uncover and find your "PASSION(s)," you will find a way to love what you are doing to help bring in an income. How many times have your heard the cute quote: "Do what you love and the money will follow?" and you shake your head and say, "Well, that's bs! Look at all of the starving artists and people out of work." It goes with "just because you love doing something, doesn't mean you can make money from it!"
Perhaps I'm naïve, but I have heard and am inspired by people who are so passionate about what they want to do, that they just plain don't give up. Yet, I believe that there is a second part to their story and that is "what is your passion and how may it serve other people?" If singing is your passion and you are truly talented, perhaps you become a teacher? you work in a music store? you coach? Not everyone can make it to Broadway and you may not become as wealthy as the stars, but there is great reward in teaching or coaching others. BTW, while participating in a hobby, there are many skills that you can learn or share by serving on a committee or board.
For example, many young kids love to play video games, but parents believe there is NO way they can make money from it. My thought is if you love playing video games, become a professional gamer; consult with companies that make the game or create an app.
I think of the woman Melissa, who was fired from her job in advertising in 2008 and followed her passion of baking, opening the first Baked by Melissa shop in New York. She followed her passion and her idea that people should be able to "taste more flavors without that post-dessert guilt trip."  BTW, I don't know Melissa, but, wow, do I love her tasty cupcakes and packaging for her product!
Exercise: How to Discover Your Passion
So what's your passion and how might you be able to use it? Here's a simple exercise you can do that will help you pinpoint where you should focus. Make four lists.
On the first list, write down all of the things you are good at — everything that you do well and that you have mastery over.
On the next list, write down everything you enjoy — hobbies, special interests, games, TV shows, etc.
Then, list everything that gives you a sense of meaning and purpose.
Finally, create a list of things that people need (or may need).
Now for the magic . . . find common elements across all of these list and begin your journey to discovering your passion.  I'll share more about how I found my passion, helping you, in my next blog!
Oh, and if you love to sing, come join my chorus, Harbor City Music Company Show Chorus, as we get ready for contest in Hawaii in November 2013!  I don't make money singing with the chorus, but I do LOVE spreading the joy of music and laughter with others (That was an endorsement! Hint, hint)!
P.S. the photo is of me singing with a quartet at the annual Baltimore HonFest in 2009.
Tax season is behind us and it is now a great time to do a little "spring cleaning" with your resume. If you haven't reviewed your document in a while, find it on your computer and give it a good polish or two.  Rearrange the information to showcase your most relevant qualifications and experience. If you find that you have become a hoarder of information, purge, purge, purge!  Edit your resume so it's no more than two pages and clear off any experience beyond the past ten-to-fifteen years.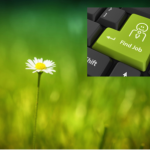 When you have many years of experience, listing it all can flag you as an older job seeker to employees. At times, older job applicants are turned away with the excuse they are overqualified. This may or may not be a form of ageism. Who knows? So, eliminate any possibility for this to happen.
In addition, listing twenty or thirty years of experience clutters up your resume and can make it too long.  If you feel that your experience prior to the last ten or fifteen years is important to your qualifications as a candidate, try listing it under "Other Experience" where you can describe it without dates. Be sure to represent your work history that makes a difference to your potential employer!
So, go ahead and roll up your sleeves. Start your resume "spring cleaning" project today. It will help you to soar with the cool spring breezes and you'll have a resume that is refreshed!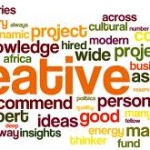 Are you looking for a way to put some spark into your resume and your career search?  I've blogged about the importance of keywords and how you must adjust your resume so that it speaks to the hiring manager. Here's an article from Psychology Today that speaks about career transitions and Wordle* may be just what you need to let your creativity soar with a little imagination and fun.  Enjoy!
*Wordle is an addictive little program designed by a programmer at IBM Research, Jonathon Feinberg. Wordle takes a document and creates a "word cloud" of the text. Wordle will ignore insignificant words like "the", but nouns, verbs or adjectives will appear, and the more often they occur in your document the larger Wordle will print them. Even if you aren't doing a resume, it's well worth exploring.  😀