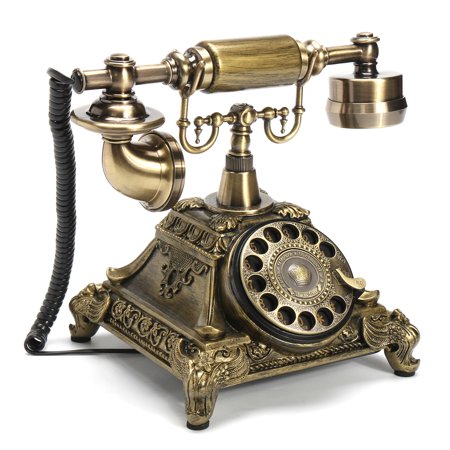 In all honesty, I just wanted to use the word "antiquated" 'cause I thought it rolled off the tongue versus the world old. That being said, you may look GREAT physically, but, how does your resume hold up?
The rate of change is staggering in our world today and it very much applies to how you think about looking for a job. Think about it. Ask anyone under the age of 25 what a rotary phone is and they may stare at you blankly. How about a stamp? Well, that may be pushing the envelope a bit, but, when it comes down to it, the physical mailing address itself is slowly going to the wayside when communicating with potential employers. "It's highly unlikely that a prospective employer will mail you anything!" Email, yes!  Phone call, perhaps?
So, what does that mean when you are looking at revising your current resume?
Be relevant. Going on and on about every job you've had since summer vacations from high school is only going to make you look older and it will be harder for a recruiter to find information about how you turned around the customer service program by analyzing call data and looking for trends.
Ditch the objective. Instead provide a career "summary" that highlights your talents, experience, and accomplishments. Demonstrate the value you will bring to your future employer.
Look closely at the job description and highlight the top skills that you have that relate to the position. Tailor your resume to that description. Don't send out your "basic" resume that you use for every job.  
Forget your snail mail address and add your social media profile link.  This is now the "go-to" for recruiters and hiring managers. Be sure that your social media is appropriate and doesn't cast a bad light on who you are as a potential candidate.
So, keep up with the times and make a change! Dust off your resume, not with a dust rag, but, with your excellent computer skills OR, if you need help, let me know. I'm here to help you S.O.A.R!
Hope you are staying cool this summer!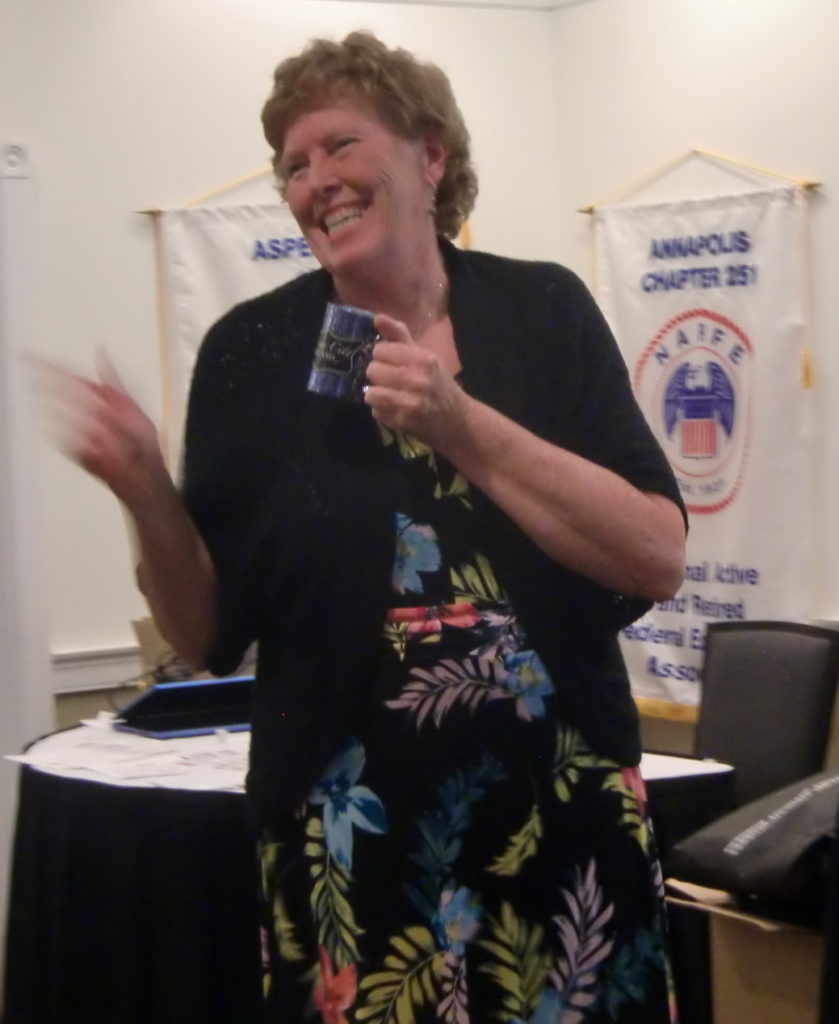 Recently, I had the opportunity to speak at the 44th Biennial Conference of the National Association of Retired Federal Employees (NARFE) Conference in Ocean City, Maryland with a topic of leadership and succession planning. What a joy to present to them! While they were staying at the beach and we weren't on the beach, it was a great opportunity to meet new individuals leading their local groups. These local chapters in Maryland provide opportunities to engage in grassroots advocacy and leadership moments. We chatted about life-long learning and turning those experiences into "teachable" moments. My favorite part of our time together was the Q & A period where we discussed working with and motivating volunteers.
After the presentation, I received a wonderful letter from Dr Gary Roundtree, President of NARFE. I am beyond humbled with what he wrote: "Your presentation was engaging and very informative. Without a doubt, I enjoyed seeing you interact with the members. The knowledge we gained from you about change management left us speechless!"
Can't wait to connect with them again in October at their training day in Bowie.  Would love to leave another audience "speechless." Call me, would you?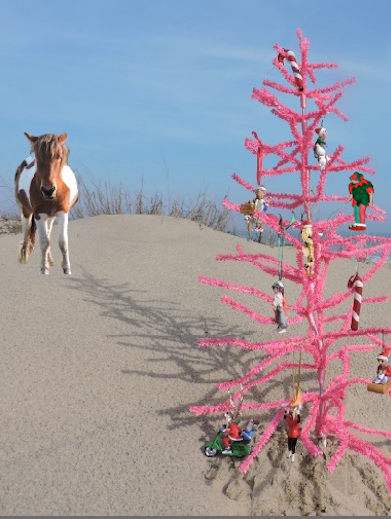 . . . to make a list and check it twice (maybe three times for good measure). Some of you are graduating from college in December. You now have a degree in hand and you think it will be a snap to find a job. Unfortunately, that doesn't happen for everyone. I know of four recent graduates who are having one heck of a time finding a job (two have been looking for over two years now). So, what's going on?
I have a couple of theories, some of which I've written about in previous blogs. This includes the way companies are using technology now (Applicant Tracking Systems) and how college students are conducting their job searches without updating their resumes to match the job descriptions. Most, recently, as I was interviewing recent graduates, I discovered that they weren't prepared for the interview. They had NOT conducted any research about the company for which they were applying; they had not "practiced" answering some behavioral questions and, when asked if they had any questions, they didn't have any at all.
So, when preparing for a job interview, don't "wing it." Prepare, Prepare, Prepare! Let me give you some suggestions or a "list" to help you prepare for that important job interview.
Look up the company on the internet. Go to their website and make note of their mission; their values; how many employees there are; company leaders and where the main office is located. See if they have anything written about their culture. Look for their financial statements. Check to see if they have any referrals or testimonials. If you know of someone who works there, interview them to discover WHY they like working there. Don't stop there. Think of other things that you'd like to know about the company before you get a job there. Do your research!!!
Make up a list of interview questions and ask someone to conduct a "mock" interview with you. If you need my help, email me and set up an appointment. Search the internet and find possible questions that may be asked. Here are some questions that I find stump candidates, unfortunately, and can bring the interview to a grinding halt:
Why should we choose you to work at our company?
Tell me about a conflict that you've had and how you resolved it?
In reviewing our job description, which college course do you believe will help you the most in this job?
What motivates you?
3. Go back to your research and determine what questions you'd like to have in your back pocket when the interviewer asks you "what would you like to know about our company." You may want to include in your list of questions the following:
Tell me about your work style (ask this of a potential manager?)
What do you value most in an employee?
What is the culture like at this company?
Just incorporating these three things in your interview preparation may go a long way in helping you to secure a position.  
Merry Christmas. And, let's talk if you need some ideas on how you, too, can S.O.A.R.!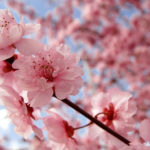 It's a great time to "spring forward," not only with your clocks, but with your job search. Now is a great time to dust off some cobwebs and tidy up in preparation for a new career adventure. Here are a few tips to think about this spring:
Look for new ways to re-vitalize your search! Reach out to friends and share with them that you are still looking for the "ultimate" opportunity. Research companies on line and identify new individuals with whom you can conduct informational interviews. Go for it!
Brush Up on Your Interview Skills. Explore job sites and identify questions that may be asked in the interview. Write out your answers and deliver the responses out loud. Ask a friend to conduct a mock interview with you. How did you do? Did you stumble over your answers or were you spot on? Do you have examples of what you have done for the behavioral interview questions? (Need help with that, get in touch with me).
Fine Tune Your Resume and Cover Letter. Review the job description and tailor your correspondence. Remember, this isn't all about you, it's about what value you can provide to the company. Your cover letter should make the company want to interview you. Make them not want to miss out on that opportunity!
Network, network, network. Attend professional association meetings. Be sure to have plenty of business contact cards that you can give to someone to help them remember you.
Take a break and enjoy the sun by walking and re-energizing yourself. Be sure to drink plenty of water and embrace the new day. Soon you will be SOARing, I guarantee it!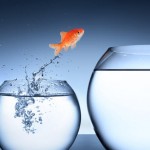 It's one of my favorite phrases used by Dr. Phil: "How's that Working for You?" and it is a good question to ask if you are finding that your job search isn't going exactly as planned. If you are beginning to feel a tad frustrated or discouraged, it may be time to change your approach. Do something differently! Let me explain:
Are you spending countless hours filling out applications on line, only to discover that companies aren't replying? STOP IT! Back away from your daily routine and take inventory. Are you applying to the same type of job? Maybe you need to look at other options. For example, you keep looking at the job title and applying. Perhaps it would help if you drilled a little deeper and looked at the competencies of various roles and see if you may be a match in another position.
Do you skip attaching a cover letter thinking that your resume stands out and nothing more is needed. Stop that madness, will you? A good cover letter can give the employer additional perspective into your personal goals and help them see your VALUE PROPOSITION and how having you as an employee will benefit their company. It's also an opportunity to let the company know that you are open to negotiating a salary (the Applicant Tracking System tends to "box" you in to your last salary and companies think that is what you are looking for now). Things change. Help the potential employer see that.
Finally, don't give up on networking. Reach out to people you may have contacted early on in your job search and let them know you are still looking. Ask them if they have any other people that would talk with you to give you ideas. Keep apprised of news in your community and your industry and ask for a meeting with someone who may be starting up a business or hiring. You NEVER, ever know where it will lead.
I've heard that the definition of insanity is doing the same thing over and over again and expecting different results. Unfortunately, it doesn't work that way. Change can be your friend. Embrace it and ask yourself, again, "How's that working for you?"
Here's to S.O.A.Ring!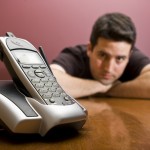 It happens when you are looking for a new job. You spend hours filling out applications on line, revising the resume to match the qualifications required, only to find no one calls you back. You wonder if your resume went into a black hole. Why doesn't someone call just to learn more about you and your talent? You know you would be an excellent fit and can help their business in some way. What's the deal? Are companies really getting inundated with resumes and have no time for just a courtesy call?
To some extent that IS what is happening in the world of Human Resources. While we hear in the media that the unemployment rate is the lowest it has been in years (4.2% in September 2017), there are many jobs that are being advertised and, still, you aren't getting a call. Well, that little something that is impacting the "human element" of recruiting is called ATS. An ATS is a software application that handles the recruitment process, namely by sorting through thousands of resumes, to determine which ones are the best fit for the positions for which they were submitted. It helps employers save time and helps them stay organized. Essentially, it scans your resume and matches it to the key words in the job description. So, if you haven't mastered ATS, you aren't a "match." (The rejection can feel like dating again).
There are many articles highlighting how to "embrace applicant tracking systems" (I'll share some ideas in my next blog), but, they don't necessarily give you ideas on how to manage your frustrations as you pursue the ultimate job, awaiting that elusive phone call or any type of human contact! Here's an article that provides some food for thought: How To Maintain a Positive Attitude During a Frustrating Job Search.
Keep thinking positive! Keep Networking and know I'm here to help! Here's to SOARING!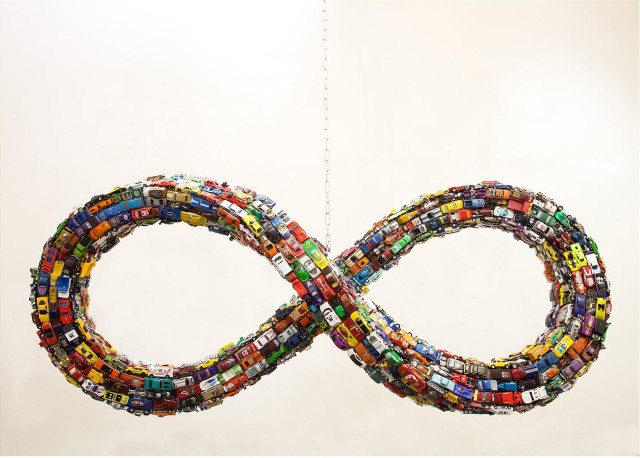 Have you ever been in an interview, thinking that everything is going along "swimmingly," when someone asks you a question and you think, "where did that come from?"  One of the favorite oddball questions thrown to me was "how many cars are on the beltway?"  That question made an impact, because it's been nearly 15 years since it was asked of me. I've read that others have been asked: "How would you sell hot cocoa in Florida?"  or "If you delivered pizza's, how would you benefit from scissors?"
One asked of me recently was: "Are you a nice person? Why?" This one actually made me tear up as I thought about all of the wonderful people in my life. I'm glad it was on a "video interview" with the computer asking me questions (no human interaction. That's a blog, btw, that's going to be a hoot to write). I do wish that I had been able to pause or re-wind the interview, but, I forged ahead, talking about all of the people in my life and that they wouldn't be there if I wasn't a nice person (at least that's my story and I'm sticking to it). It also gave me an opportunity to highlight my compassion and love for others.
As terrifying or strange as these questions may seem, they are being asked for a reason, not necessarily for the right answer or to make you squirm. Actually, the interviewer is trying to determine how quickly you think on your feet or problem solve, how you'll approach a difficult situation, and most importantly, your attitude or approach to the challenge. Do you remain positive and proactive and try to resolve the problem or do you throw up your hands and say "who cares?" (Not a good answer, btw).
So, when asked the crazy question, the one that may make your brain feel as if it's about to burst, take a deep breath, perhaps say "what an interesting question" to give you time to think and then try to answer it to the best of your ability, all with a smile. I'm waiting for someone to ask me the question: "What's your favorite song? Perform it for us now!"  It may be that my dream comes true!
Here's to S.O.A.R.ing!
Here's an interesting, entertaining video that discusses how recruiters should look at the marketplace in 2017. It's worth watching and also discusses the "hidden job" market or finding those jobs that may not be created or advertised yet. Enjoy!
Also, would love to know what you think? Follow me on Facebook and/or drop me a note if you have ideas about the current job market.   https://www.facebook.com/usoarwithnancy/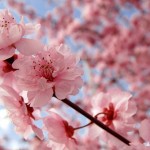 A recent article on Monster.com resonated with me today, particularly as we welcome spring and all the freshness it has to offer. It gives 5 easy steps for updating your resume and I highly recommend you give it a try. Here are the five steps in a nutshell:
1. Start with a new look and lingo. The author recommends getting rid of the "job objective" field and tossing out some of the "old lingo."
2. Forget about snail mail and boost your social profile. Did you know that 84% of employers are now recruiting via social media?
3. Look Alive! Use words that describe your outstanding work. Forget about "responsible for" and use action verbs!
4. Discard the funky FONTS. You know what that means!
5. References are a given that they are available on request. Don't waste resume space that you could be using to describe your wonderful attributes by listing who they should call.
Here's the article if you want to read more and, remember, I'm here if you would like some help and perspective.
Happy Spring!
https://www.monster.com/career-advice/article/five-steps-for-updating-your-resume-hot-jobs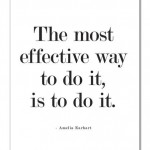 Forget about resolutions, I say. Just do it! What is it you want to achieve in 2017? A new position within your company? A new job in another company? Whatever it is, here are a few tips that may help you in making things happen found in an article on Monster.
"Each week, commit to apply for at least 5 jobs, send 10 networking emails and research two new companies," says Susan Vitale, chief marketing officer at the talent acquisition company iCIMS in Hoboken, New Jersey. "These mini resolutions will help maintain job-search momentum long after the initial New Year's enthusiasm wanes." Note from Nancy: That's do-able, don't you think?
Make it easy to track your results
Applying to multiple positions at multiple companies? It's easy to get mixed up and waste time wondering what your last move was before throwing your hands in the air in exasperation. Don't let yourself get to that point.
"I like the method of organizing your search with an Excel spreadsheet, either in Google Drive or on a desktop," says Christy Hopkins, a human resources consultant and writer at Fit Small Business in New York City. Any tracking doc can work—just make sure it's easy enough to use that you don't dread the task every week.
"In this spreadsheet, track the companies you've applied to, the title of the position and the date you applied, as well as if you have heard back and that date," says Hopkins. "Also include any contact information so you can easily follow up on your application status."
To help stave off stagnation, Hopkins suggests creating another page on your spreadsheet and making a list of 50 to 100 companies you'd love to work for. Bit by bit, search for any open positions that are suited to you.
"If there isn't anything open, check back in 15- to 30-day intervals, and track that as well," says Hopkins. If you apply to any jobs, add the tracking information to your primary list.
Not only will this strategy keep you organized, it can also help you fine-tune your job search. You'll get a clear picture of which job titles earn you the most callbacks, and which companies are more responsive than others. Note from Nancy: Another GREAT idea. I do this all of the time with contacts and, of course, don't forget about Linked In. A fabulous tool!
For more great ideas on what to do in making things happen, check out this article called "How to keep your New Year's job search mojo going" written by Joe Simmons, a Monster contributor.
Here's to a fabulous 2017 and making things happen! Cheers!