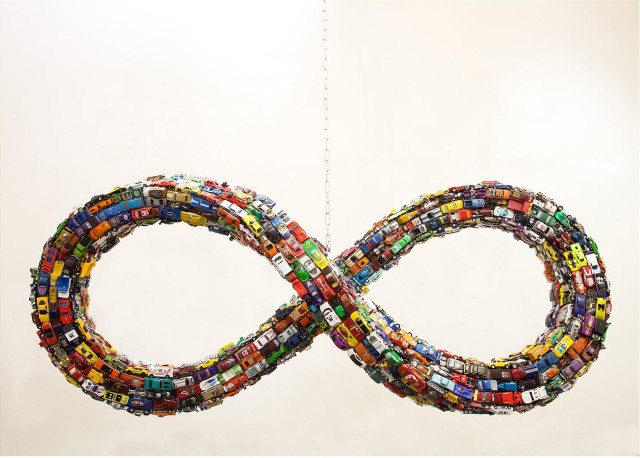 Have you ever been in an interview, thinking that everything is going along "swimmingly," when someone asks you a question and you think, "where did that come from?"  One of the favorite oddball questions thrown to me was "how many cars are on the beltway?"  That question made an impact, because it's been nearly 15 years since it was asked of me. I've read that others have been asked: "How would you sell hot cocoa in Florida?"  or "If you delivered pizza's, how would you benefit from scissors?"
As terrifying or strange as these questions may seem, they are being asked for a reason, not necessarily for the right answer or to make you squirm. Actually, the interviewer is trying to determine how quickly you think on your feet or problem solve, how you'll approach a difficult situation, and most importantly, your attitude or approach to the challenge. Do you remain positive and proactive and try to resolve the problem or do you throw up your hands and say "who cares?" (Not a good answer, btw).
So, when asked the crazy question, the one that may make your brain feel as if it's about to burst, take a deep breath, perhaps say "what an interesting question" to give you time to think and then try to answer it to the best of your ability, all with a smile. I'm waiting for someone to ask me the question: "What's your favorite song? Perform it for us now!"  It may be that my dream comes true!
Here's to S.O.A.R.ing!
Here's an interesting, entertaining video that discusses how recruiters should look at the marketplace in 2017. It's worth watching and also discusses the "hidden job" market or finding those jobs that may not be created or advertised yet. Enjoy!
Also, would love to know what you think? Follow me on Facebook and/or drop me a note if you have ideas about the current job market.   https://www.facebook.com/usoarwithnancy/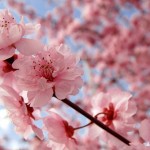 A recent article on Monster.com resonated with me today, particularly as we welcome spring and all the freshness it has to offer. It gives 5 easy steps for updating your resume and I highly recommend you give it a try. Here are the five steps in a nutshell:
1. Start with a new look and lingo. The author recommends getting rid of the "job objective" field and tossing out some of the "old lingo."
2. Forget about snail mail and boost your social profile. Did you know that 84% of employers are now recruiting via social media?
3. Look Alive! Use words that describe your outstanding work. Forget about "responsible for" and use action verbs!
4. Discard the funky FONTS. You know what that means!
5. References are a given that they are available on request. Don't waste resume space that you could be using to describe your wonderful attributes by listing who they should call.
Here's the article if you want to read more and, remember, I'm here if you would like some help and perspective.
Happy Spring!
https://www.monster.com/career-advice/article/five-steps-for-updating-your-resume-hot-jobs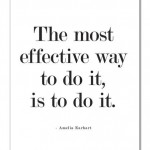 Forget about resolutions, I say. Just do it! What is it you want to achieve in 2017? A new position within your company? A new job in another company? Whatever it is, here are a few tips that may help you in making things happen found in an article on Monster.
"Each week, commit to apply for at least 5 jobs, send 10 networking emails and research two new companies," says Susan Vitale, chief marketing officer at the talent acquisition company iCIMS in Hoboken, New Jersey. "These mini resolutions will help maintain job-search momentum long after the initial New Year's enthusiasm wanes." Note from Nancy: That's do-able, don't you think?
Make it easy to track your results
Applying to multiple positions at multiple companies? It's easy to get mixed up and waste time wondering what your last move was before throwing your hands in the air in exasperation. Don't let yourself get to that point.
"I like the method of organizing your search with an Excel spreadsheet, either in Google Drive or on a desktop," says Christy Hopkins, a human resources consultant and writer at Fit Small Business in New York City. Any tracking doc can work—just make sure it's easy enough to use that you don't dread the task every week.
"In this spreadsheet, track the companies you've applied to, the title of the position and the date you applied, as well as if you have heard back and that date," says Hopkins. "Also include any contact information so you can easily follow up on your application status."
To help stave off stagnation, Hopkins suggests creating another page on your spreadsheet and making a list of 50 to 100 companies you'd love to work for. Bit by bit, search for any open positions that are suited to you.
"If there isn't anything open, check back in 15- to 30-day intervals, and track that as well," says Hopkins. If you apply to any jobs, add the tracking information to your primary list.
Not only will this strategy keep you organized, it can also help you fine-tune your job search. You'll get a clear picture of which job titles earn you the most callbacks, and which companies are more responsive than others. Note from Nancy: Another GREAT idea. I do this all of the time with contacts and, of course, don't forget about Linked In. A fabulous tool!
For more great ideas on what to do in making things happen, check out this article called "How to keep your New Year's job search mojo going" written by Joe Simmons, a Monster contributor.
Here's to a fabulous 2017 and making things happen! Cheers!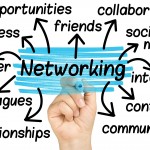 Finding the ultimate job requires more than posting or submitting a resume.  Some talent recruiters are now recommending that you limit your time in online postings to only an hour or two per week. Take the rest of your time to pick up the phone, send emails, or have lunch with those who can help you make your next connection. Making that connection or networking is the BEST way to find a job because:
People do business with people they know and like. While you may have the right buzz words to get your resume notices, resumes alone are often too impersonal to convince someone to hire you
Job listings lend themselves to drawing huge amounts of applicants,w which puts in you in competition with many others. Networking contributes to making you a member of a smaller pool and helps to get you noticed.
The job you want may not be advertised at all. Networking may lead to information and job opportunities BEFORE a formal job description has been thought of or announced.
So, back away from the computer and posting your resume. Go forth and have those conversations with your current and potential network!

On any given day, I never know what knew idea or concept I will run across. That's what I LOVE about "life-long learning."  You are never, ever too old to learn.  I first learned about "life-long learning" as a 4-Her, oh, so many years ago. (As usual, I digress, but, I now am inspired to write a blog about learning in the 4-H program. Stay tuned. That's my February musing).
As I was exploring new ideas to incorporate into a class for employees who want to explore a leadership path, I discovered this creative article and exercise by Aaron Hurst, who has a company called Imperative. It's a Mad Lib game that gives one pause for thought. Enjoy!
It happens, doesn't it. You have the best of intentions to do something, yet can't seem to get around to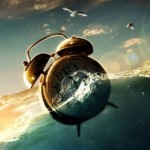 doing it. I've been meaning/wanting to write a post for several months now, but, I let time get the best of me (of course, the warm sun and beach were also calling. Guess that's one of the hazards of living so close to the ocean).
That being said, I do have some ideas for you if you are thinking about a career change or upgrade. Sometimes, around the holidays, with vacations, companies aren't hiring as frequently. If you take any time off or if you have some "extra" time on your hands, this is an excellent time to dust off your resume and update it and make plans for how you are going to land your dream job.  Over the summer, I did read an excellent book called PAID TO BE YOU: A Guide to Getting Unstuck, Finding Your Passion, and Launching a New Career by Adam Rico. Adam is an career and executive coach and states that "it's not as much a matter of "finding" a job – it's more a matter of becoming the person you were born to be."  I LOVED this concept.  This could be your first step in re-defining your career search. Buy the book (I don't get royalties) and explore things such as:
Four Areas You Must Have to Enjoy Your Work
Balancing Dreams and Practicality
Change Your Thinking
It's a quick read and guaranteed to get you thinking about your career approach differently.
I'll be back in 2016 with other ideas of what you may want to consider.
Merry Christmas!!
Have you found, of late, that people are just "too busy."  Too busy to return your phone call; too busy to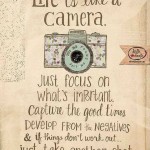 answer an email or maybe you've been too busy to focus on what you want out of life?
It gets a little annoying when people share with you that they are "hectic," "in a whirlwind," "consumed," "crazy" or too busy," doesn't it? It almost gets to the point of people bragging about how busy they are. Brigid Schulte, author of Overwhelmed: Work, Love and Play When No One Has the Time, interviewed Ann Burnett, who studies how language creates our reality, and discovered that "people are competing about being busy and it shows status. If you are busy, you are important."  It seems that busyness is now extolled as a virtue, so people are almost to the point of being terrified of having "down-time" or, heaven forbid, a vacation. To proclaim such would be equivalent to saying you are a dinosaur with one foot in the grave.
Here's a concept: John Robinson, a sociologist who studies time and created American Time Use Surveys, suggests that the answer to feeling oppressively busy is to stop telling yourself that you are so very, very busy, because the truth is we are less busy that we think we are. And, our insistence on our "busyness" adds unnecessary stress, bad decision-making, fractured relationships and exhaustion!  It's that negative talk that run through your head taking away from your ability to be mindful of what you are doing and present in the moment.
Some ideas to release yourself from the chains of busyness include:
Set aside time to plan and set clear expectations of what "really" needs to be accomplished. (Not every to-do item is equal, you know).
Figuring out if every email need to be responded to immediately? Is there a way to organize your email using "rules" in your program (e.g., needs response; read later?). You know that email can wait, right? Your life can't.
Shutting off your phone or putting it aside so you can watch the sunset; enjoy your child playing soccer; or laugh with a dear friend? Oh, and while you are chatting with a friend, brainstorm ways in which you can take control of your life!
Giving up the challenge of trying to be perfect. Instead of baking the "time-honored" cake that takes hours to put together, make cupcakes with a theme, perhaps even from a mix.
Offload what you can. Hire a cleaning service. If that isn't an option, split the chores within your family
Getting rid of that feeling of being overwhelmed or constantly proclaiming to be so very busy, will help you focus on the important things in LIFE. Maybe it's a new career or getting re-connected to your family and friends. I bet you are missed!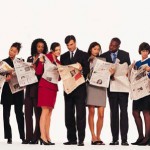 Do a Professional Refresh
The number of people looking for jobs usually increases in January and it's an ideal time for you to do a "refresh" on your approach. Do you want to stand out from other candidates and you just aren't sure where to start? Work on updating your resume, contacting your references, and consider joining a professional group or association. Be sure to review your social media profiles and online activity so you know what information about yourself is in cyber space if a hiring manager were to search your name. Get rid of anything that may be objectionable or doesn't reflect well on you personally (e.g., bad language).
Be True to Yourself
What do you want to do with your career? Remember this is your career, and you're going to be the one going to work, not anyone else. Studies show that people who follow their own path, rather than someone else's, are much happier in their personal and professional life.  Give some thought to this and how you may want to pursue your dreams!
Be Proactive
In 2015, most job hunting and contacting is via email.  Although it's possible that a hiring manager might contact you about a position,  it's rare and in reality, you most likely need to reach out and express your interest in a company or position. Sending an email, a note by snail mail or picking up the phone and getting in touch with a hiring manager at a company you want to work for shows you are interested.
Get prepared for the Job Interview
When you get that job interview, prepare, prepare, prepare.  Go to the company website and learn about their mission; their executives and their culture. Prepare so that the interviewer leaves your meeting thinking "I must have this person on the team!"  How do you do this? Focus on problems that you've solved in the past – have examples and numbers ready to provide the interviewer with the facts. Also, ask engaging questions about the position and company. Thank the interviewer for their time and don't forget to follow-up with a thank you note or email. You'd be surprised how many people don't do this any more!
Remain Calm
Job searching is a stressful process, and you may feel under pressure when you're interviewing for a job.  Did you know that your ability to manage your emotions and stay calm under stress and pressure directly link to your performance? Looking for ways to stay calm while job hunting? Stay positive, stop negative thoughts, make sure you get enough sleep and remember to breathe.
Start your 2015 job search on the right track by being proactive, staying positive and pursuing the type of job that would get you excited on a daily basis.  Do you have questions?  Drop me an email.
Too much time has passed since my last post.  It doesn't mean that I haven't thought about those of you who are looking for new jobs or exploring new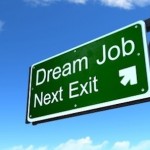 opportunities. It just means that I've had a lot going on and didn't find time to write. (I know – shame on me). Well, I did have a major life change and move, so perhaps, you will forgive me? Let me explain. In a nutshell, I moved to my dream home very close to the ocean.  Yes, dreams do come true if you have faith and hold fast to your goals. (Of course, great stock options also help.)
Moving to the beach came about very quickly. I happened to be chatting with my brother in May and commented, "when I retire, I think I want to move to the beach."  To which he replied, "why don't you do it now?"  Well, that was a thought and I began to muse with others about this as an option. I chatted with my manager and she had no problem with me telecommuting. Yeah! I talked with my financial guy and he felt that it was a very good move for multiple reasons. Double Yeah!! I shared with my family my thoughts and, while we knew I would no longer be a stones throw from them (a.k.a. I could get a call and meet them within 30 minutes), I would be in an ideal location for summer "stop-overs" and more. (Some of the locals say that my first few summers will be very interesting with many "fly-by's" and "stop-overs." LOL! I hope so!!!)  So, it seemed moving was a good option and within three months I found an adorable house 5 miles from the ocean with everything I could possibly hope for: garage, fireplace, one level (no stairs), year round access to pool for exercising and screened-in porch. And, it's two hours from the "fam," so it's close enough and, yet, not too far! (Do I sound like Goldilocks?) So, here I am- living the dream. But, enough about my dream.  What about yours?
Sometime, in the near future, take time to begin planning your dream career. Reflect and answer the following questions and see what themes you uncover:
1. My co-workers and friends always say that I'm great at _______________, because ___________________.
2. I've always wondered what it would be like to do __________________. It's interesting to me because __________.
3. If I had a free Saturday that had to be spent "working" on something, I'd choose _________________, because __________.
4. If I could choose a person or friend to trade jobs with, I'd choose ___________________, because ____________.
5.  When I retire, I want to be known for ________________, because _____________________.
After you've answered these questions, take a moment to look at your answers. Do you see any common themes?  You may find very obvious patterns – for example, everything on your list has to do with mechanics or cooking.  Maybe it's writing or removing clutter. Maybe you like helping others or working outside,using your hands. (The other day my brother and I volunteered with the Cal Ripken Sr. Foundation. When it came to choosing what we wanted to do, he opted for outside and gardening; I chose packing duffle bags and delivering the equipment. I had no desire to paint or do what he was doing.  Interesting, don't you think? Even a simple exercise such as this brought to the forefront of what we liked to do).  While you may not have the answers pointing to one single career path, by knowing what you value, what you enjoy, and what you want to be known for is a great way to start focusing on what you want to do next so you can follow your dream!  Keep the faith and here's to SOARing!